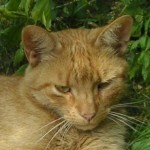 This page contains a list of resources that I wanted to share but didn't have a place to put them. Originally I wanted to share some chibis but it quickly became littered with a range of different tips and sites I like.
Rustic Country Wedding Invitations
We will be married soon, and I have been looking at a lot of wedding paper recently. I love weddings, and of all I love rustic, country and bohemian wedding the most. As you can image I am already planning ours in absolutely every detail imaginable. Pinterest is a great resource for that matter. I've been looking at rustic country wedding invitations as well as more country wedding stationary. Western hats, as well as boots and spurs are a common motif in this type of wedding paper. Then there are of course mason jars, horse shoes, burlap, lace and lots of other imagery that fit perfectly well with the country look we are going for.
WordPress.org Publishing Platform
There are a lot of tutorials that will help you get your website setup with WordPress so you shouldn't be too concerned if you are that tech savvy, I'm not and I got it installed fine. This page was helpful when I got stuck.
WordPress Plugins and Themes
One of the great things about using WordPress for your platform is all of the great opportunities you have to customize the site to fit your needs. When I was looking at the different options I had available I went back and looked at MovableType. But at the high price of licensing their software I quickly looked elsewhere. WordPress was a good fit. I found the idea of making a site that can do just about anything I wanted fascinating. I almost opted for their web comic version but then decided on a more traditional site.
Still that isn't all, there are both free themes and plugins you can use to make the most of your web presence.
Here are a few plugins I thought we're worth mentioning.
Jetpack offers a lot of amazing options to make your website stand out.
WP Super Cache was suggested by my host to make the site run faster.
Akismet is used to keep people from flooding your site with useless comments.
Chibis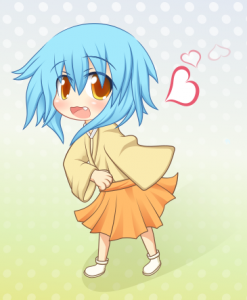 And to think that these cute little chibis were the entire point of this page when I began. 🙂
Here are a couple of really cute ones you can share on your site or use in your games. The artists have released them into the public domain so that you can share and use them for your own art.
I really love the look of the road and house tiles. They remind me of the in-between stages of Pokemon on the GBA.
Fanfiction Resources
If you have been around the web or have visited Chibilicious before you will know how important this topic is. There are a lot of great resources that I have found over the years, here are just a couple of the very best options.
Also one pet peeve I have when i read fanfiction, bad grammar. There are plenty of good resources out there for you to reference, one of my favorite resources is, writing-program.uchicago.edu
Planning a Wedding on a Budget
So this is what happened, I was planning my wedding and I realized that either we had to make some changes to our accommodations or we would be bankrupt when we got back from our honeymoon, if we had money for one in the first place. There are a lot of resources for weddings out there, from learning how to address your wedding invitations to the proper way to cut the cake (who, would have thought, right?). Here are some of the more helpful sites I found.
This one is especially inspiring if you think you can't have an incredible wedding for a reasonable price. Alwynn and Matthew's wedding was especially inspiring, it looked great, seemed like they had a blast and it only cost $600 and a little DIY. Talk about an affordable wedding!
Some of the more known resources you might knot know about. 😉
bridalguide.com I liked this one, but it wasn't as easy to browse on my phone.
Another good thing I found was browsing Pinterest. There are a lot of great resources on there when you look for specific wedding related pins. I think that is where I found this infographic that really lets you layout your wedding.
I don't know if I need to explain it, but I might point out one of the cool features of this wedding planning infographic. It covers all of the different pieces of a wedding and allows you to fill in some values for each. You can set your budget or cross if off the list, then you can find the best price that matches what you want to spend on your wedding. It gives you plenty of opportunity to make the most of your wedding budget without having to find a checklist for all of the different stages of the wedding.
Wedding Sites
I know that I have mentioned this a couple times already, but you don't really realize how much potential this has. I have found a couple of options for creating a wedding website. They are usually pretty basic. They give you some tools to style the important pieces of information, some options to include registries, etc. But they don't offer that much more, and I honestly wasn't impressed with the interface when we set out to make ours, so we deleted it and just skipped the whole deal. Nobody is going to miss it was our thought.
Now I realize that it could have been easier. I even found a couple of really beautiful themes that I would have chosen in a heartbeat. But if you don't mind setting up a website, I think I actually like it, you could use the same software I am using. WordPress is so incredible I really love how much I am able to customize about it.